25+ Years of Leadership in Patents
K&S Partners has been a leader in Patents since its inception in 1994.
Get In Touch   ⮞
Leading filer of Patentsin India for 2022
K&S Partners has filed 4000+ patents in 2022 alone.
Get In Touch   ⮞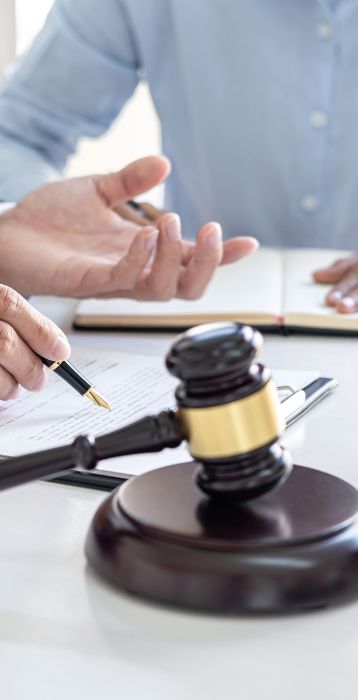 K&S Partners is specially noted for the depth and wide range of expertise in patent drafting, patent prosecution, patent analytics, patent search. In fact, the practice is the largest filer of Patent Co-operation Treaty (PCT) applications originating from India. K&S Partners has been a pioneer in building a practice focused on specific technology and science disciplines in India.
Some of the significant areas of technology where K&S has dedicated resources include life sciences, pharmaceuticals, crystallography, molecular biology, immunology, plant genetics, plant, natural products, molecular science, organic chemistry, polymer technology, nanotechnology, mechanical engineering, automobile engineering, material science and metallurgy, energy engineering, software, information technology, electrical engineering, electronics engineering, semiconductors, telecommunications and integrated circuits.
The services provided by the patents team extend to rendering freedom to operate, invalidity opinions, conducting prior art searches, providing due diligence, drafting, filing and prosecution of patent applications, patent litigation and licensing. The team is equipped to handle complex patent litigation and all aspects of contentious matters including oppositions, invalidity actions, revocations, opinions regarding validity and infringement.
K&S has one of the largest portfolios of foreign patent filings for Indian clients in foreign countries including in the United States Patent and Trademark Office, European Patent Office and Japanese Patent Office.
Patent Sub-Practice Areas
Services Offered in Patent Practice
Advisory
The advisory service helps in assessing the needs of the client and finalizing the right approach
Prosecution
Prosecution services include drafting, filing and prosecution of Patent, Design, Trade mark, Copyright and GI applications
Protection
Protection services include Anti-counterfeit actions, Border enforcement, Litigation and contentious proceedings, Oppositions, Revocations and Infringement actions among others
Transactional
Transactional services include due diligence in M&A transactions; transactional support and licensing among others
Frequently Asked Questions