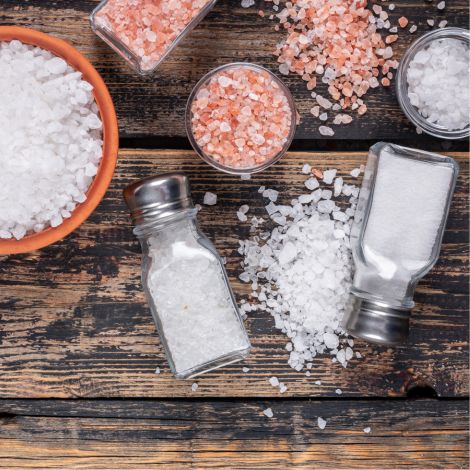 The Delhi High Court dismissed an injunction application by Tata Sons Private Limited (Tata) against Puro Wellness Private Limited (Puro) regarding Puro's TV commercial for its product 'Puro Healthy Salt'. While dismissing Tata's application, the Court reiterated the principles applicable for the determination of disparagement in comparative advertisement scenarios.
As for the facts, the commercial complaint by Tata did not directly refer to Tata's white salt products but referred to certain negative aspects of white salt in general. In that context, Puro made several positive assertions about Puro's salt which is pink in colour, natural, unbleached with no additives, and better for health than white salt.  However, Tata sought an injunction claiming that Puro's commercial is an example of class disparagement of white salt on the basis that it owns 34% market share in the white salt category. Interestingly, Tata also sells pink salt by describing it as completely natural and free of any chemicals or additives.
The Court analyzed the various judicial precedents on the subject to determine the issues and reiterated the basic principle that any form of advertisement, including comparative advertisement allows extolling of one's own product. However, while puffing up its product, the advertisement should not resort to misleading or incorrect representations of fact. What needs to be seen to establish disparagement is when there are objectionable comments being made about the rival's product. A plaintiff cannot maintain an action for disparagement against a commercial which makes no direct/indirect reference to the plaintiff, merely on the ground that it is a majority player in the market. The Court noted that in this case, Tata is deriving negative inferences regarding its salt from the positive assertions in the commercial and thereby, an action for injunction cannot be maintained
The Court also took note of a 2019 order by the Division bench of the Delhi High Court involving the same parties and the same products except that in that case there was a direct reference by Puro's commercial to Tata's white salt. While a Single Judge granted relief to Tata, the appellate bench reversed the order. The case is currently lying in appeal before the Supreme Court.
Referring to the 2019 order, the Court further remarked that it would amount to judicial inconsistency for it to adopt a contrary view to that of the Division bench by granting an injunction. The Court also pointed to the fact that Tata concealed from the Court that it also has a pink salt product which Tata itself promotes as a healthy alternative to white salt.
In short, the Court held that the commercial is well within the boundaries of what is permissible in comparative advertising.